The Hyperbaric Healing Center
By Proactive Health Education PLLC.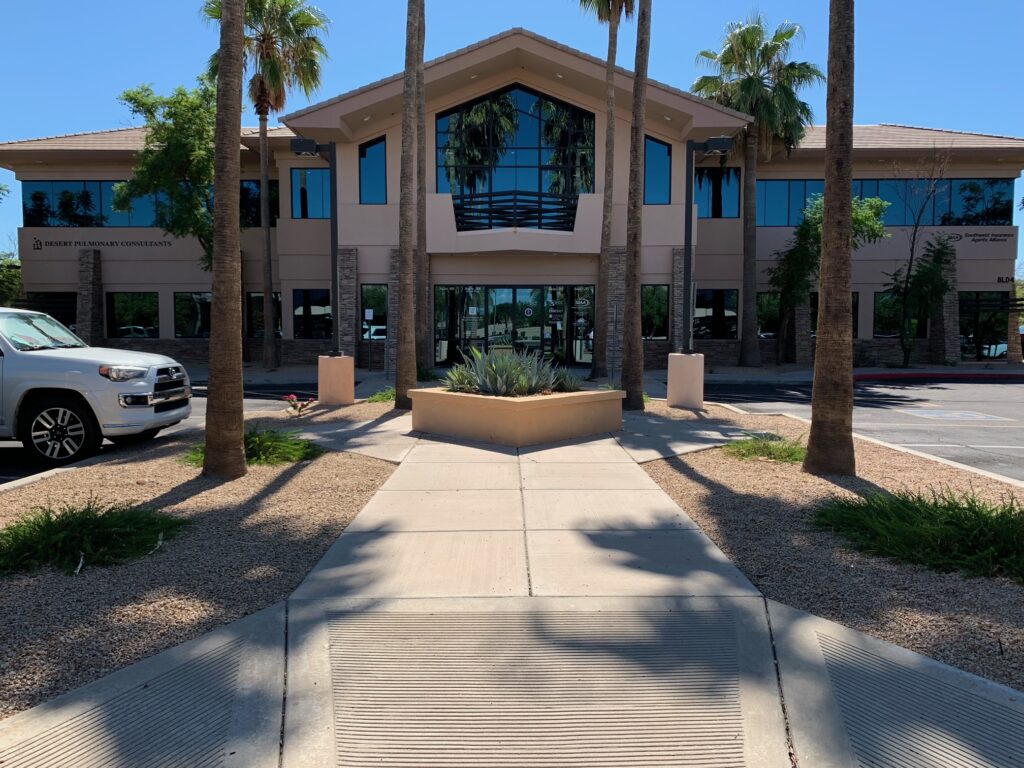 THE HYPERBARIC HEALING CENTER
3303 E. Baseline Rd. Suite 108
Building 4
Gilbert, AZ
(480) 590-5833
Open to public –  no referral needed!
Hours of operation:
Tuesday-Friday 9am – 4pm
Saturday- By appointment
Closed
Sunday and Monday
After hour appointments available
---
PLEASE NOTE:
Welcome to our fully Certified Hyperbaric Center, where we provide hyperbaric therapy as a licensed Alternative Medicine Provider. Led by an experienced Registered Nurse Manager with 48 years of medical expertise and certification in Hyperbaric Therapy. Our center is also managed by an Alternative Medicine Physician, ensuring comprehensive and holistic care.
Although our center has only been open for a short time, we have already witnessed numerous horror stories from individuals who have had negative experiences with Hyperbaric Therapy in various offices across the East Valley. We want to emphasize that your well-being is of utmost importance to us. To ensure safe and effective treatments, there are several guidelines and precautions that must be followed. It is essential to understand that not everyone can undergo treatment in a hyperbaric chamber, and each therapy needs to be tailored to the individual and closely monitored by our trained and certified personnel.
At our center, we use low pressure chambers. If high pressure treatment becomes necessary for your condition, we will refer you to the appropriate clinic that specializes in such care. Extensive research has shown that low pressure is not only optimal but also extremely safe. High pressure treatment poses potential risks such as gas exchange issues involving oxygen and nitrogen toxicity, as well as severe barotrauma. By employing low pressure chambers, we mitigate these risks and ensure a safer treatment environment for our clients.
One commonly asked question is whether we utilize nasal cannulas in the chambers. We want to make it clear that we do not use nasal cannulas, as they can cause damage to the sinuses and ears. Your well-being is our priority, and we take every measure to protect your health throughout the treatment process.
If you are considering hyperbaric therapy, we strongly urge you to conduct thorough research and ensure that your choice aligns with your safety and health requirements. Making an informed decision about your healthcare is crucial, and we are here to provide the safest and most suitable treatment option for you.
Thank you for choosing our Certified Hyperbaric Center.
---
Our Mission:
At our certified hyperbaric center your wellbeing is our priority, we take every measure to protect your health throughout the treatment process, which includes an extensive medical evaluation, complete monitoring throughout your treatment and pre & post vital signs. We are dedicated to serving our community with the therapy and education the need to heal.
---
We belong to the International Hyperbarics Association.
We are members of the Gilbert Chamber of Commerce.
We are an A+ accredited business with the Better Business Bureau as well as The Undersea Hyperbaric Medical Society.